Anglesey, Wales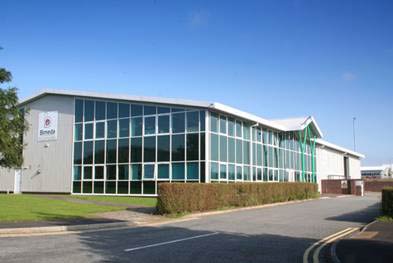 Address:
Bryn Cefni Industrial Estate Unit 2A
Llangefni Anglesey,North Wales LL77 7XA
Phone: 44 1248 725400
Fax: 44 1248 725416
Manufacturing Capabilities
The Anglesey facility is a professional and personal one-stop resource for veterinary & human health pharmaceutical solutions. Over the last 12 years it has established itself as a valuable one-stop distribution and contract packing resource for many benchmark companies from the UK / Ireland and France.
Situated in a purpose built building with high investment in people and equipment we can meet the most stringent standards of quality / accountability and security whilst remaining flexible and cost effective.
Main Accreditations
MHRA Licences - Manufacturer's/Importers Authorisation (Veterinary and Human Health)
MHRA Licences - Wholesale Dealers (Veterinary and Human Health)
ISO 9001 : 2000
Green-Dragon Environmental Level 3
Environmental Health Licence
NOAH Membership.
Known Consignors Licence.
Services
Modern 30k sq feet secure temperature controlled and monitored warehouse.
Segregated packing areas with strict monitoring and auditing procedures.
Emergency 24/7 cover.
Computerised stock management.
Packing design and innovation.
Full order processing and invoicing service.
Contract packing and assembly for generic and point of sale.
Full SOP control and production documentation.
Full onsite QA monitoring and control.
QP Release
Clean areas for filling and packing.
Laboratory and analytical service.
Sourcing of low cost cartons, leaflets and labels.
Warehouse services include
Small to large order assembly
Secure storage area for controlled substances
Full consignment track & trace
Rework / product checking
Assembly of promotional packs
Disassembly and reconfiguration
Assembly and distribution of dangerous goods (DGSA SQP)
Inventory counts and reconciliation
Emergency order assembly (24 Hour on call service)
Contract Packing Service
Our modern 12,000 sq.ft. Packing area in Anglesey is fully GMP compliant and fitted out to the highest level that includes separate stand alone packing areas, all with designated product/components accessibility and controlled storage.
All work is carried out to MHRA standards with full documentation from the issuing of raw materials to final reconciliation and methodology as per pre-arranged job specification.
Contract Services include
Labelling and cartoning of bottles various sizes.
Labelling and cartoning of syringes various sizes.
Batching for the above with 2 dimensional bar code.
5ml to 30ml liquid filling for dropper nozzle bottles.
Hand packing and point of sale compilation.
Cartoning various sizes.
Short notice / Emergency packing.
Experienced and innovative Team.
QP Release.
Quality Systems
Line inspectors
All staff GMP trained
All functions controlled by SOP's
QP Release
Permanently on-site, QA manager and on-site quality team
Denbigh, Wales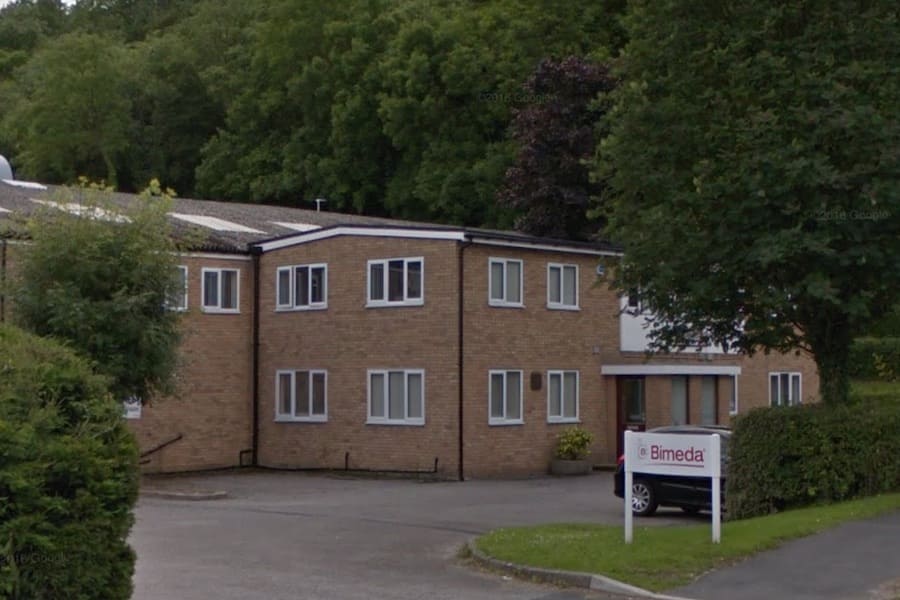 Address:
23/24 Colomendy Industrial Estate,
Denbigh, Denbighshire, LL16 5TA
Phone: 44 1745 814678
Fax: 44 1745 815511
Manufacturing Capabilities
Our facility in Denbigh, Wales, is the location of manufacture for the world's only soluble glass trace element bolus. The soluble glass boluses produced at Denbigh provide trace elements required for the health and fertility of ruminants, at a controlled and constant rate. The UK and Ireland's only medicinal (POM-VPS, LM) multiple trace element bolus; Cosecure Cattle, is manufactured in Bimeda's Denbigh facility.